Corporate Events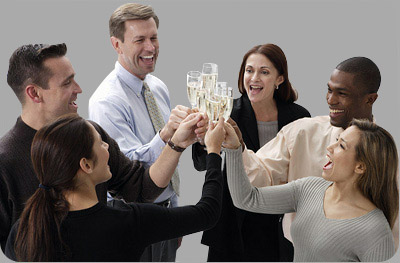 Dance Stylez Entertainment knows corporate events! We have provided entertainment for more than 36 corporations with dozens of those including fortune 500 companies. From concept to completion your affair is created with excitement and sophistication.
In life we have very few opportunities to really sit back, relax, and have a good time. Planning a corporate event is a great way to interact with your customers and co-workers to increase morale, relax, and have fun. To guarantee your parties success, we have the best DJs, MCs, dancers, and musicians in the industry. To ensure your party is amazing from beginning to end, we offer unlimited consultations and event planning tips. No matter what kind of corporate event is being planned, Dance Stylez Entertainment can help. Utilize our services to create complete themed programs, or to serve as one of the many vendors to assist in making your corporate event amazing.
There is nothing that compares to a Dance Stylez Entertainment corporate event experience! Call and see for yourself: (201) 390-8658.
Make your party really stand out from the rest with our unique party enhancements.
"Thank you so much for the breath-taking show & great music that you provided for our employees during our Anniversary Fashion Rally. You and your team got our rally fired up and excited with your dazzling break dancing moves & DJ music! We appreciate all that you did and have been overwhelmed with wonderful feedback from everyone who attended. Again, thank you Dance Stylez Entertainment so much for the great show and we look forward to working with you again!"
Glenn Bellman, Store Manager
Nordstrom, Short Hills